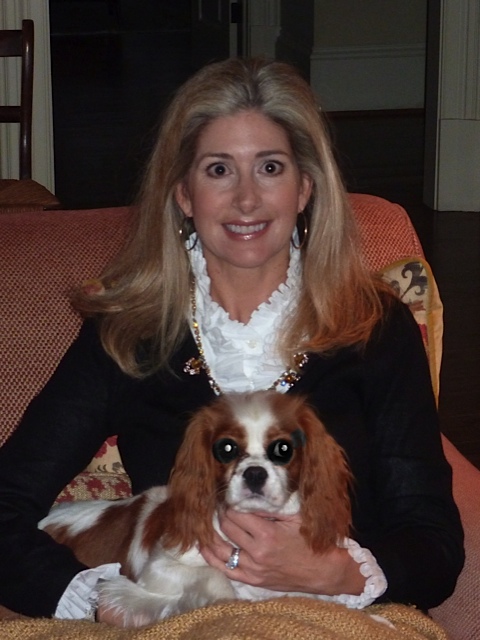 Pamela LeBey Wilson graduated from Vanderbilt University with a degree in art history and business. She furthered her understanding of art, antiques, and design while completing Sotheby's year long Works of Art course at London concentrating on the intense study of the fine and decorative arts with attention to the identification, authentication and valuation of art and antiques. The program was augmented with extensive field work including studies of public and private collections throughout England where Pamela developed her extraordinary eye. Additional education included the Appraisal Studies Program in Fine and Decorative Arts at George Washington University and a certificate course at KLC School of Design in London which covered all facets of interior decoration—space planning, lighting design, fabrics and soft furnishings, interior finishes, and sourcing.

After Pamela's studies at Sotheby's, she worked with Richard Courtney, a highly respected dealer of 18th century English furniture, assisting him at his Fulham Road shop and the famous Grosvenor House Antique Fair. She accompanied him to all the Christie's and Sotheby's auctions in New York and London. Pamela's work experience in New York City in the early 1990's included sales and public relations at one of the most prominent dealers of French art and antiques, Rosenberg & Stiebel. Their regular clientele include many dignitaries, socialites and celebrities such as Brooke Astor, Hubert de Givenchy, Jayne Wrightsman, the Lauder family, Michel David-Weill, Baroness Elie de Rothschild, and Henry Kravis.

As manager and assistant buyer at Macy's now defunct Corner Shoppe Antique Galleries, Pamela sourced antiques and decorative accessories throughout Europe and from many private collections including from the notable Lauren Bacall, who was an inveterate collector. At her position at Macy's Pamela managed a staff of 14 directing all sales efforts, restoration, and presentation of the mostly European antiques and accessories. A favorite category at the Corner Shoppe included outdoor garden antiques, statuary and gazebos from England. After Macy's underwent financial reversals they discontinued the Corner Shoppe at which time, Pamela went to work for the famous John Rosselli (only open to the trade) where the leading designers shopped for custom furnishings and exquisite decorative accessories.

LeBey Ltd. Interiors originated in London when Pamela began to advise a number of American clients living abroad on purchases of fine period antiques through auctions, fairs and her extensive network of dealers. She assembled a collection of 18th century English furniture for a home in Holland Park, an upscale London neighborhood and advised another client in selecting 18th and 19th century French, Swedish and Italian furniture and decorative accessories for homes in London and San Francisco. In 2001, Pamela returned to Atlanta, her hometown, to focus on expanding LeBey Ltd. Interiors as a full service interior design firm specializing in residential work.